Exhibition and Event Services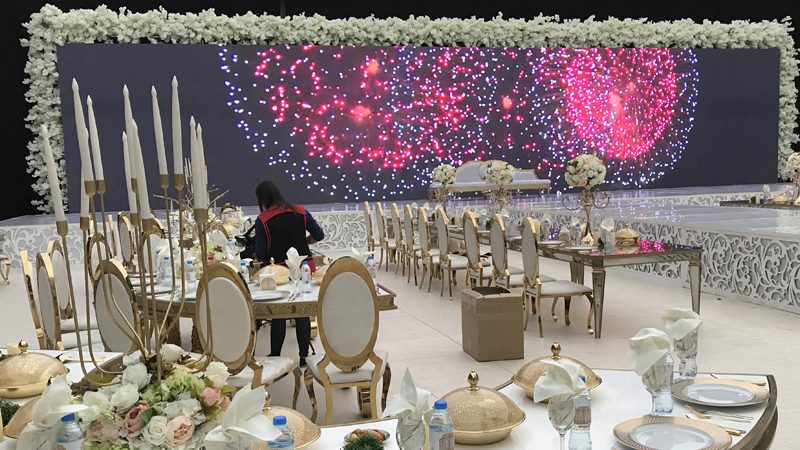 Visualex is the perfect choice when having to provide a solution to all your event planning requirements. We are proud in delivering our clients with a customized event planning and coordination service suited for every need. We can bring new ideas and designs applicable to the clients. We ensure you that no event will be delivered without total attention to detail, and the understanding of image and identity when delivering event success.
Corporate Parties
We conceive and implement complete planning, consulting, and supervision for corporate events and meeting of all types. We provide our clients with spectacular events through creativity and uniqueness based on their likes and preferences. We integrate themes, design layouts, event formats, and décor with the ideal goal of making your event an elegant and memorable experience. Our services are designed to meet the client's creative needs as well.
Corporate events can include Fundraisers, Charity Events, Receptions, Competitions, Conventions, Banquets, Holiday Parties, Business Meetings, Corporate Luncheons, Trade Shows and much more.
Birthday Parties
If you want your kids' birthday party to be one that is special and unique, parties that your guests and children will remember forever, don't hesitate to contact us. We can plan the birthday party based on the ideas and themes chosen by the clients. We can make all the arrangements that can help bring everything together for the party.
Weddings
We are specialized in planning wedding management services. With an abundance of proper planning concerns, we are here to organize a wedding which will free you from all the worries involved in planning the event of your lifetime. We can arrange all of the wedding necessities and requests of the couple so that the bride and groom can focus on their special moment. The Weddings organized by us are always planned to perfection and executed with supreme style. We provide heritage venues with a majestic feel and the vision of brides and grooms can be brought to life by planning, organizing and overseeing all aspects of the wedding ceremony.
We can also provide event planning for Annual Celebrations, Gala Dinners, Stage Shows, Exhibitions and Inauguration Ceremonies.